Creating a sense of community
Christmas Creations has extensive experience of bringing festive joy to towns and cities across the UK. Whether dazzling high street decorations, or installing a focal Christmas tree for residents to enjoy, we understand the importance of community togetherness.
From Dazzling Streets to Delightful Trees
Christmas Creations, a leading provider of commercial Christmas decorations and Retail Christmas decorations, brings a wealth of experience in spreading festive cheer to towns and cities across the UK. From dazzling high street decorations to the installation of a central Christmas tree for residents' delight, our professional Christmas decorators are well-versed in the art of festive adornment.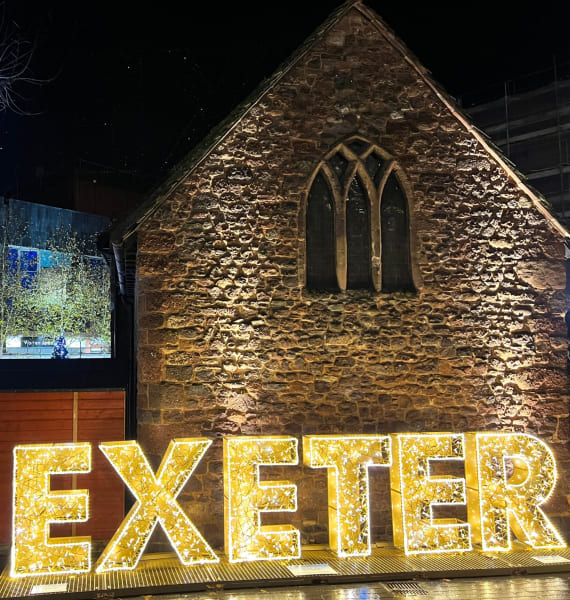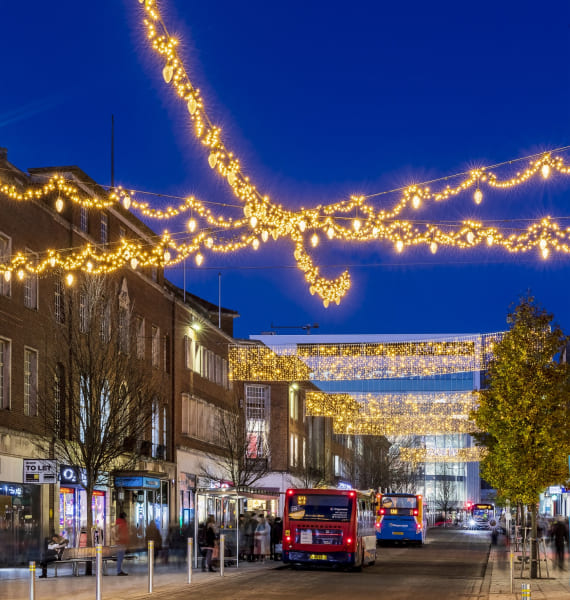 The Christmas Creations Touch
We understand the power of Christmas in bringing communities together, and through our Christmas lights decorating service, we strive to capture this spirit of unity and celebration. Our commercial Christmas decorations are not just aesthetically pleasing; they serve as a beacon of togetherness, encouraging people to gather, celebrate, and create memories.
Crafting Festive Moments Across the UK
Our work ranges from installing sparkling Christmas lights that brighten up your streets to creating festive focal points, like beautifully adorned Christmas trees. These focal points become more than just decorations; they become symbols of communal spirit, joy, and the magic of the season, where residents come together, share stories, and create new memories.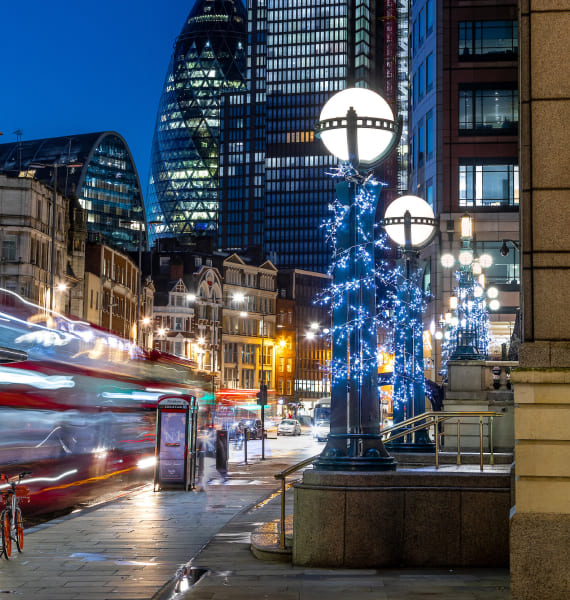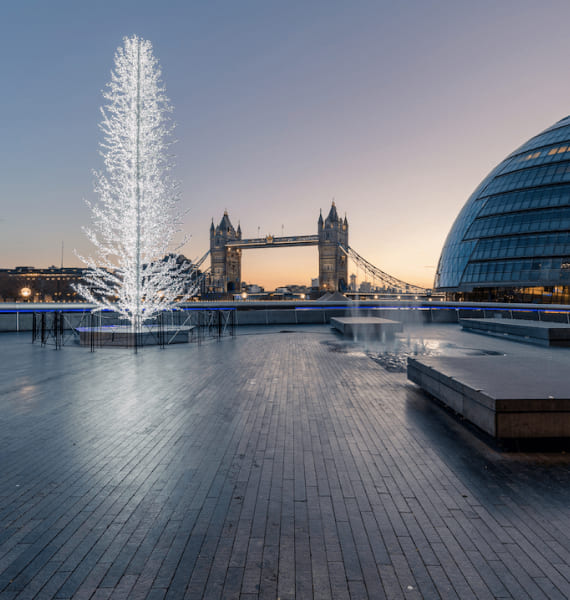 Bringing Towns to Life with Holiday Spirit and Light
Our festive lighting solutions are tailored to inspire awe and instil the holiday spirit. With Christmas Creations, every street corner glows with warmth, and every town square buzzes with festive cheer. Trust our professional Christmas decorators to illuminate your town or city with the spirit of the season.
Tailored Festive Lighting for Every Town
At Christmas Creations, we don't just decorate spaces; we create festive experiences that foster community togetherness. Whether it's through our commercial Christmas decorations, retail Christmas decorations, or our enchanting festive lighting, we're committed to transforming your town or city into a magical holiday destination that unites, delights, and brings joy to everyone.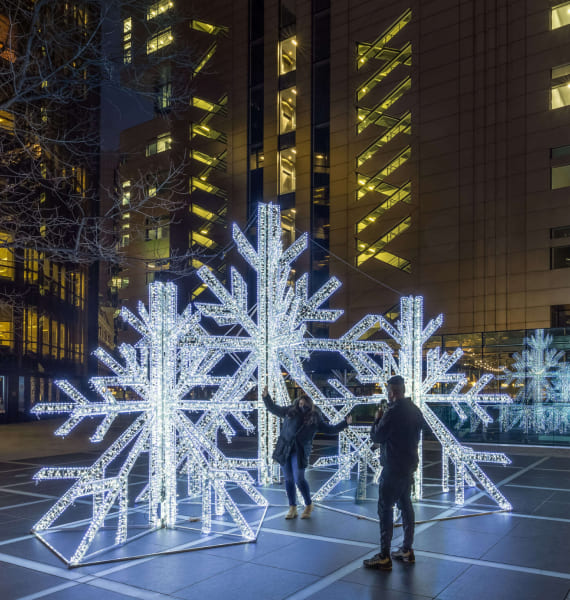 Looking for help
with your next project?
If you are responsible for your town, city or BID's Christmas decorations, get in touch with our dedicated team. We'll work with you to create a stunning installation for all to enjoy.