Iconic Venues & Locations

Putting Christmas in the Spotlight
Christmas Creations has been lucky to work with some of the UK's most iconic venues and locations. From brand-new skyscrapers, to historic buildings, these breathtaking attractions provide the perfect backdrop for bringing the joy of Christmas to millions.
Iconic Decorations for Iconic Venues
Christmas Creations, renowned for its exceptional commercial Christmas decorations and retail Christmas decorations, has had the privilege of working with some of the UK's most iconic venues and locations. From gleaming, modern skyscrapers to time-honoured historic buildings, our professional Christmas decorators have lit up these magnificent sites, bringing the magic and joy of Christmas to millions.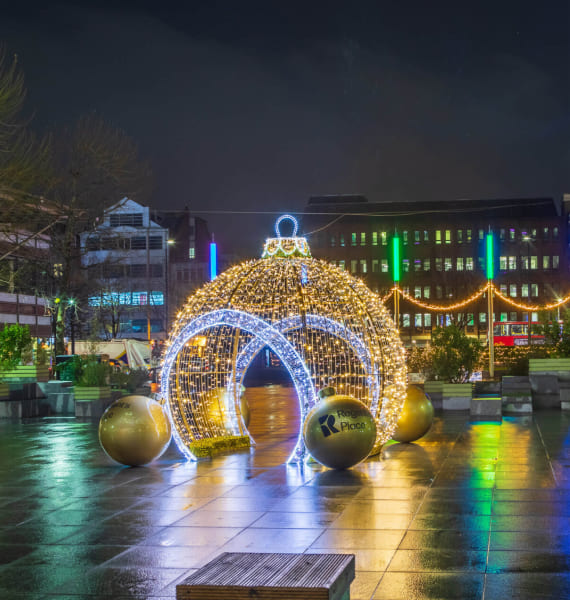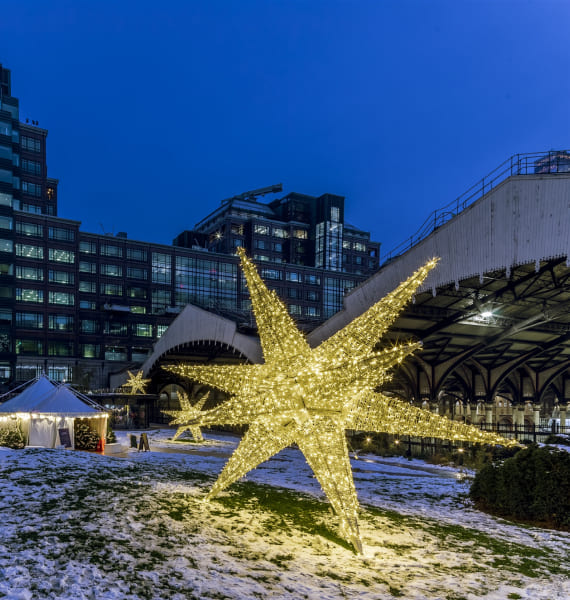 Crafting Festive Environments
Our experience with these distinctive locations has given us unique insights into crafting tailored decorations that enhance each venue's character while imbuing it with festive cheer. Our Christmas lights decorating service transforms these iconic sites into dazzling spectacles that perfectly capture the essence of the holiday season.
A Symphony of Architecture and Festivity
Every location, be it a soaring skyscraper or a historic edifice, provides a unique canvas for our commercial Christmas decorations. Our professional Christmas decorators ensure that our retail Christmas decorations and festive lighting complement the architectural beauty of these venues while adding a touch of Christmas charm.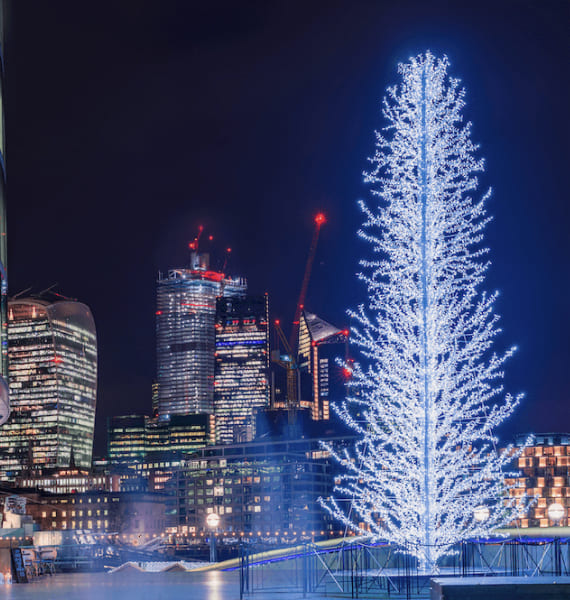 Building Moments of Celebration and Unity
We believe that the splendour of these iconic venues coupled with our festive adornments provides a perfect setting for individuals and families to revel in the joy of Christmas. From shimmering light installations to majestic Christmas trees, our festive solutions amplify the inherent beauty of these venues, making them focal points of celebration and community togetherness during the holiday season.
Creating Christmas Experiences for All
At Christmas Creations, we're dedicated to turning these iconic venues into enchanting Christmas landscapes, providing a festive backdrop that resonates with the joy of the season. Our commercial Christmas decorations, retail Christmas decorations, and festive lighting are more than just decorative elements; they are tools for creating memorable holiday experiences that spread joy and happiness to millions.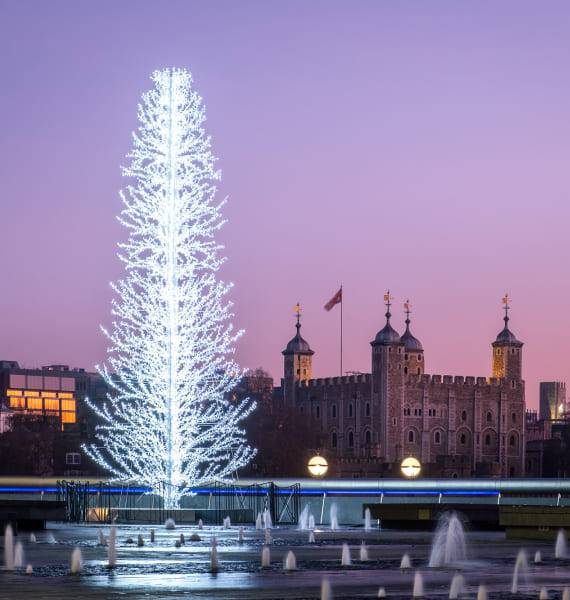 Looking for help
with your next project?
Christmas Creations is a trusted and accredited supplier to some of the UK's most iconic venues. If you're keen to showcase your own venue or location this Christmas, get in touch with Alex Walters, who will be happy to help.