Spring, Summer, Autumn & Winter
Don't let our name fool you. Christmas Creations works with clients in every season, delivering fun and interactive installations throughout the year. Whether making the most of the summer sunshine, or spooktastic displays for Halloween, we offer a range of solutions to keep customers happy 365 days a year.
Dive into the world of Commercial Halloween decorations with us, and watch as we transform ordinary spaces into haunting realms that capture the eerie essence of October. Our spooktastic displays aren't mere props; they're experiences waiting to be delved into. With ghosts, pumpkins, and maybe a witch or two, our professional retail decorators ensure that every inch of your retail space encapsulates the thrill of Halloween.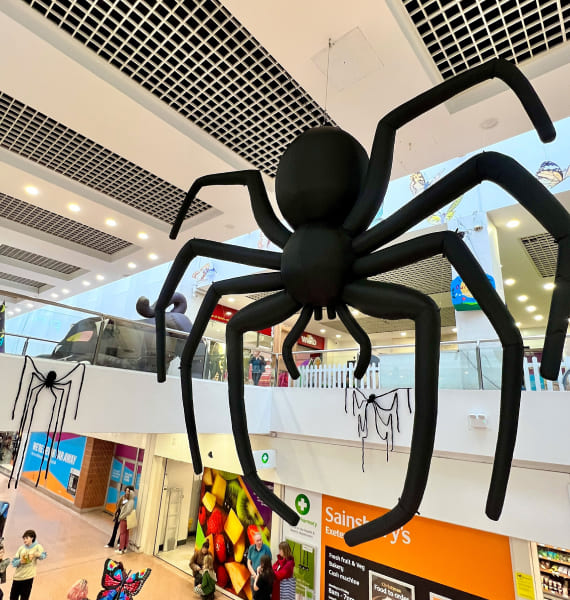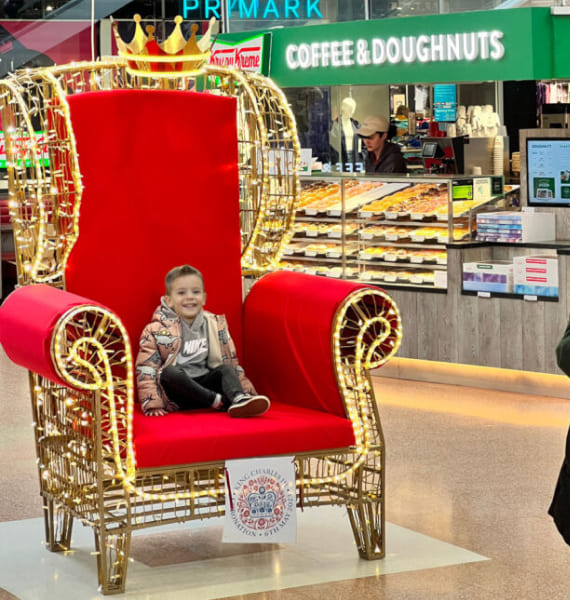 But why stop at Halloween? The warmth of summer isn't just about sunny days and beach trips. It's an opportunity to accentuate your retail venue with a splash of vibrant retail decorations, floral displays and outdoor lighting that echo the vivacity of summer days and balmy nights. From festoon lights to thematic installations, our event solutions are tailored to add that magical touch to every season.
Being proficient professional retail decorators, our services don't plateau at aesthetics alone. We take pride in crafting interactive installations that aren't just eye-catching but are also engaging, ensuring that your customers are treated to a sensory experience regardless of the season.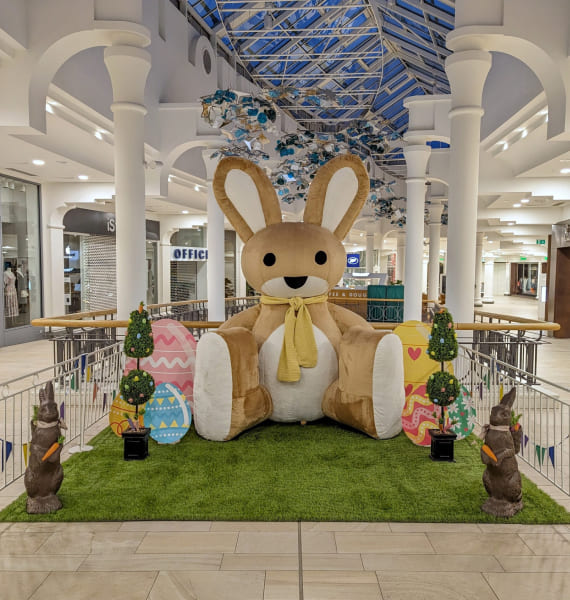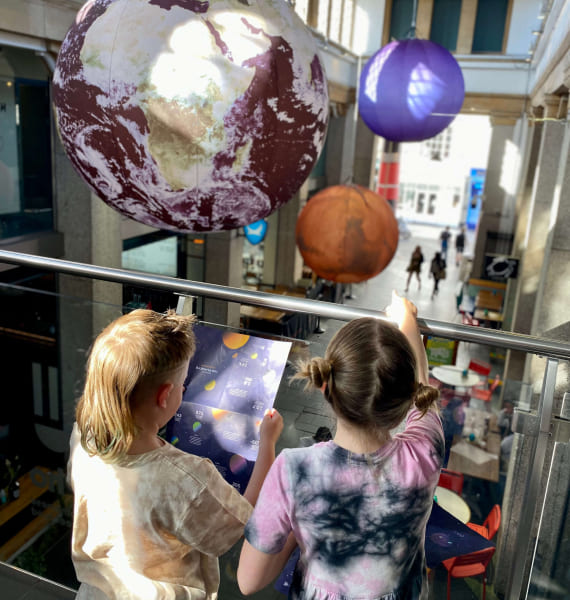 In essence, Christmas Creations is more than just a seasonal decorating service. We're a year-round partner, committed to ensuring that your retail space remains a beacon of attraction, wonder, and delight for your customers, every single day of the year. Whether it's Commercial Halloween decorations, summer-themed retail decorations, or event lighting to match every occasion, we've got it all meticulously designed to meet your needs.

Looking for help
with your next project?
Could your venue benefit from the addition of an eye-catching display or photo opportunity? Perhaps you're keen to increase footfall outside of the usual seasonal peaks or engage with a new audience. Christmas Creations can help.